Are you in the market for a Lazyboy recliner but don't know which one to get? What may seem like a simple decision can become a head-scratching dilemma, with all the different models that are available. Lazyboys are stylish and comfortable, making for a good addition to any living space for maximum relaxation – it is no wonder that you want to get one. Read on because we have narrowed it down for you to the top five choices for 2017.
1. Tripoli Reclina-Rocker Recliner
Part rocker and part recliner, this chair brings the best of both worlds for modern-day comfort and relaxation. This recliner is stylish and made from very durable leather that also serves the purpose of making your entire body feel extremely comfortable. A lever allows you to adjust the tension to match your body weight and size so that you can rock or recline with ease. The addition of the chaise seat gives your legs the much needed support, which is also good for blood circulation and your back, on top of giving you more comfort.
2. Intermission PowerReclineXR+ Reclina-Rocker Recliner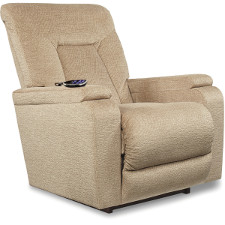 This model has a very striking floral pattern that will leave a lasting impression on any who sees it sitting in your living room. It is also available in a range of colors and patterns, and you can customize it to your liking with extra add-ons. It is also designed for maximum comfort, and you can easily relax within seconds because it has the ability to freely move its legrest and back, allowing you to achieve the optimal resting position. Its power lumbar support and tilt headrest provide even greater maneuverability, and this gives you an endless amount of positions to try out.
3. Coleman PowerReclinerXR Reclina-Rocker Recliner
This recliner is sleek and can surely add a touch of modern elegance to your current furniture. It is also small for a recliner, meaning it is not too big for short people and not too small for taller people. With the padded cushions and the ability to independently move the back and legerest, it provides you with the highest level of comfort. The legs are also supported by the chaise cushion that runs from the head to toe – achieving true, full-body support and comfort.
4. Gabe Recline-Rocker Recliner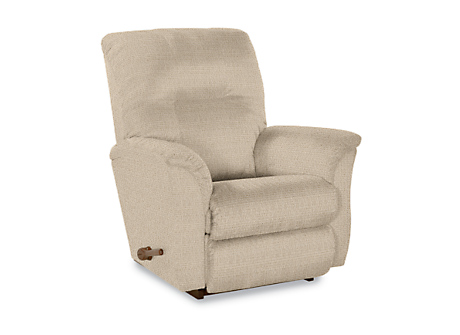 Cushy and stylish, this recliner provides all the benefits of a modern recliner and blends in any living room with its traditional-meets-modern design. The back is spacious and padded so that your back is adequately supported, and you can just throw your entire weight on it. It is made from 100% polyester fabric and a polyurethane foam that can be upgraded to a Memory Foam for even greater relaxation. Soft arms and a chaise seat provide arm and leg support, respectively.
5. Beckett Reclina-Glider Swivel Recliner
Another striking recliner for any contemporary family room, living room or bachelor pad. This recliner is versatile and is able to both swivel (spin) and recline, and it also comes in range of colors and patterns for its very cozy and high-performance choice of leather or fabric covers. The facts that it is small for a recliner shouldn't put anyone off if they are tall, since you can get it customized to fit your body and frame by getting an extended legrest or extra-tall base.
There are many great choices in 2017 when it comes to Lazyboy recliners, and each and every one of these would make a great addition to your current furniture. But it all boils down to personal preference, and we hope we have made the decision easier for you.