Small spaces often require smaller furniture, but it does not mean that you have to give up the comfort. Lazyboy offers some pretty good recliners that have perfect dimensions for smaller spaces and yet still don't lack the comfort and the coziness (that usually comes with small furniture).
Three reasons a Lazyboy is the best for small spaces:
– First, a small room doesn't necessarily need to be decorated with petite furniture. One piece that is large enough to welcome you into its comfort, and yet small enough not to ruin the space will put a great accent in the room. By investing in a comfortable Lazyboy recliner you are investing in a long-term comfort, a standout piece that will be the center of the attention.
– Lazyboy offers recliners that have smaller sizes, that are equally comfortable and cozy as any other recliner on the larger size. The size truly does not matter, because Lazyboy does not spare on comfort, softness, and coziness. Just because your place won't allow you to decorate it with super, mega large furniture, it does not mean that you cannot find an equally comfortable piece that will serve you well.
– Every Lazyboy recliner gives you the option to extend the legrest, so even if this is the only piece of furniture in your small room, you know that you are going to be provided with a comfortable chair where you can sit, or take a refreshing nap, all with the touch of a button. Lazyboy sizes vary but the comfort is equal.
Here's The Best Lazyboy Recliners for Small Spaces
1. Joshua Reclina-Way Recliner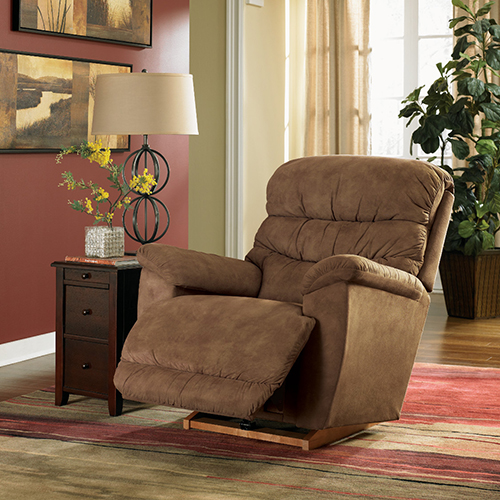 With its elegant design and carefully crafted inside and outside, Joshua offers a soft rest for your neck and head. Your arms as well will have a lovely rest on the side padded cushions, and you won't have to worry about your legs and back either. The fact that this recliner is slightly smaller, makes it beyond ideal for a smaller living room or a perfect chair for a tiny game room. You can even rock and lounge on it because Joshua has it all.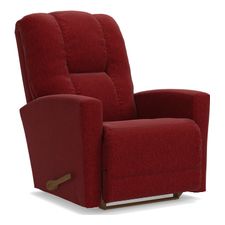 Casey is an elegant design, made specially to fit any chick and modern designed living room or bedroom. This recliner has a soft way of welcoming you into its softness and will take care of you in a way you only hoped for. Soft backrest, carefully designed armrests to keep your arms in a nice position and a mandatory legrest – Casey has everything a modern human needs. With Casey you can now recline in only several inches from the wall. Isn't it perfect?
3. Maverick Reclina-Way Recliner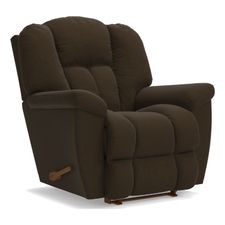 Maverick looks like a comfy and puffy seashell. This recliner has the ideal size for your small space, and it will not disappoint you at all. Every inch is carefully padded with soft materials, allowing your back, legs, arms and your neck have the ultimate comfort after a long and busy day. This recliner can do miracles for a nice nap, all you need to do is push the button on the side and let the legrest expand.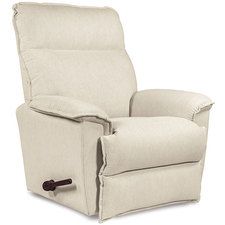 Excellent when comes to its sharp design, Jay has a high backrest that will not let you down when you use this recliner to watch TV or play video games. Smaller on the size, Jay will fit ideally in a tiny living room, won't suffocate the space and yet will give you the needed comfort. The simple lines make it ideal for perfectionists who want minimalism. Jay is nicely softened with the puffy backrest and the comfortable seat. The mandatory button for the legrest is there too as a cherry on top.
Small spaces no longer have to lack comfortable furniture, because now Lazyboy offers you all the comfort you seek nicely wrapped in puffy, comfortable and soft recliners that will help you rest and lounge just a few inches off the wall.