Tall people have it easy in most runs of life. They are perceived to be more masculine, more attractive, and overall tend to be perceived more favourably than shorter individuals. However, karma does bite back when it comes to comfort. Whether you are talking about legroom in aeroplanes or headroom in cars, tall people are generally served the short stick in matters of comfort.
Things are no easier when it comes to homes. Furniture sizes are designed with the general public in mind, and that handily excludes people of more than average stature. Feet sticking out of the end of the bed, not being able to comfortably sit on a sofa: the list goes on. Thankfully, Lazyboy makes recliners that are designed to accommodate individuals from all walks of life. With these products, you need not sacrifice on comfort any more.
Tips for Buying Recliners for Tall People
Durability
It's not easy being a tall person, especially when you want to buy a comfortable recliner. You simply can't compromise on the sturdiness of the recliner, as it should be able to support your weight and size. It's best to buy a recliner with an iron or metal frame that supports the overall recliner structure as well as the weight of the person sitting on it. Also, the upholstery should be low maintenance and easy to clean.
Adjustable Features
The recliner shouldn't just fit your body while fully extended. Instead, it should offer manual or automatic adjustment features to ensure comfortable angles and positions. Many advanced recliners allow you to select the reclining angle within a range to maximize the seating experience. Also, some premium-quality recliners include massage and heating options; however, these can be pricier.
Dimensions
You should always evaluate the dimensions of the recliner when it's extended or not. Also, never forget to check the height of the recliner if you don't want to stress your thigh muscles. For instance, if the sofa seat height is short, you won't be able to rest your thighs on the soft seat. Similarly, the backseat's height should be sufficient to support your neck and head.
4 Best Lazyboy Recliners for Tall People
The Gibson is one of the company's leading offerings in recliners. The super tufted upholstery such as the billowy back rest and seats with additional padding ensures unparalleled comfort. The pillow-top arms and large size ensures that you can have a comely experience with the Gibson. The broad dimensions also make the Gibson perfect for tall individuals who cannot easily fit in most recliners. The Gibson also comes with the PowerReclineXR feature that allows you to electronically adjust the back and leg-rests independently into 54 different positions.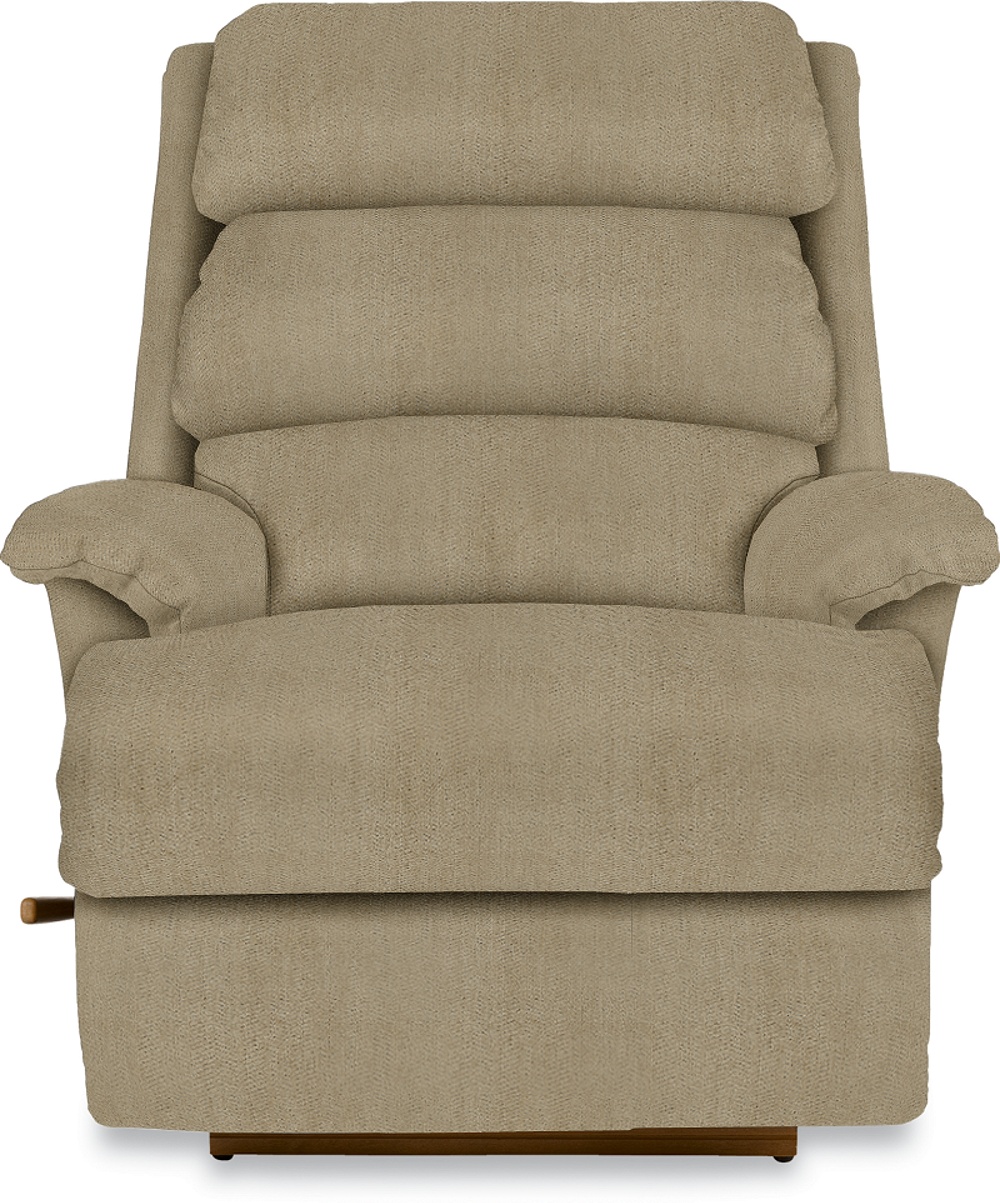 The Astor is the Lazyboy version of the "big and tall" chair, designed specifically for taller people. Its unique movement mechanism allows it not only to recline but also rock, a novelty functionality few competitors can imitate. With its rock solid construction and perfectly padded surfaces, even the most demanding customers can have their comfort needs met with the Lazyboy Astor. The subtle variegated tones on the upholstery gives the recliner an understated yet sophisticated look that can easily uplift the look of any room or den.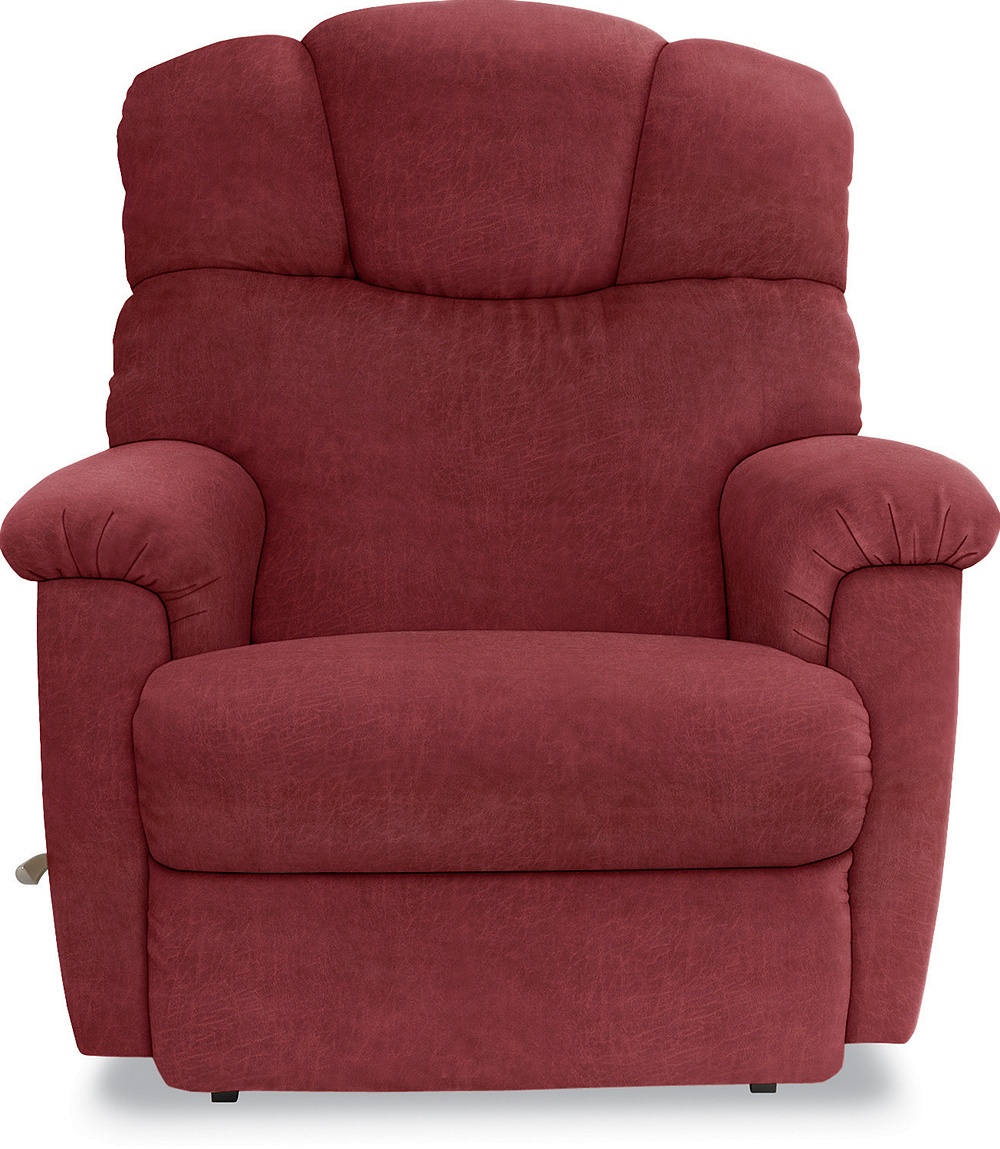 The Lancer from Lazyboy provides uncompromising comfort and style quotient for your living room. The channel stitched back provides consistent lumbar support in any configuration, the triple reinforced pillow-top armrests, and the 3 way adjustable footrests add to the overindulgent luxury that the Lancer provides. With a total of 54 different positions, finding a configuration that best suits your personal preference is a piece of cake. The Lancer also has an inbuilt rocker functionality that can be controlled via remote control. The large surface area ensures a comfortable experience for even the tallest of customers.
The ultimate big boy chair from Lazyboy, the Logan comes with a distinctively tall back and plush cushioning on all walls. Its oversize design is specifically intended to be used by people who might not necessarily be comfortable with normal sized recliners. The chaise seat and footrest as well as the tall seat height are all designed for this exact purpose. With reinforced construction and build quality ensure that the Logan will perform as intended for a long time.
Best Non-Lazyboy Recliners for Tall People
1. Lane Home Furnishings Rocker Recliner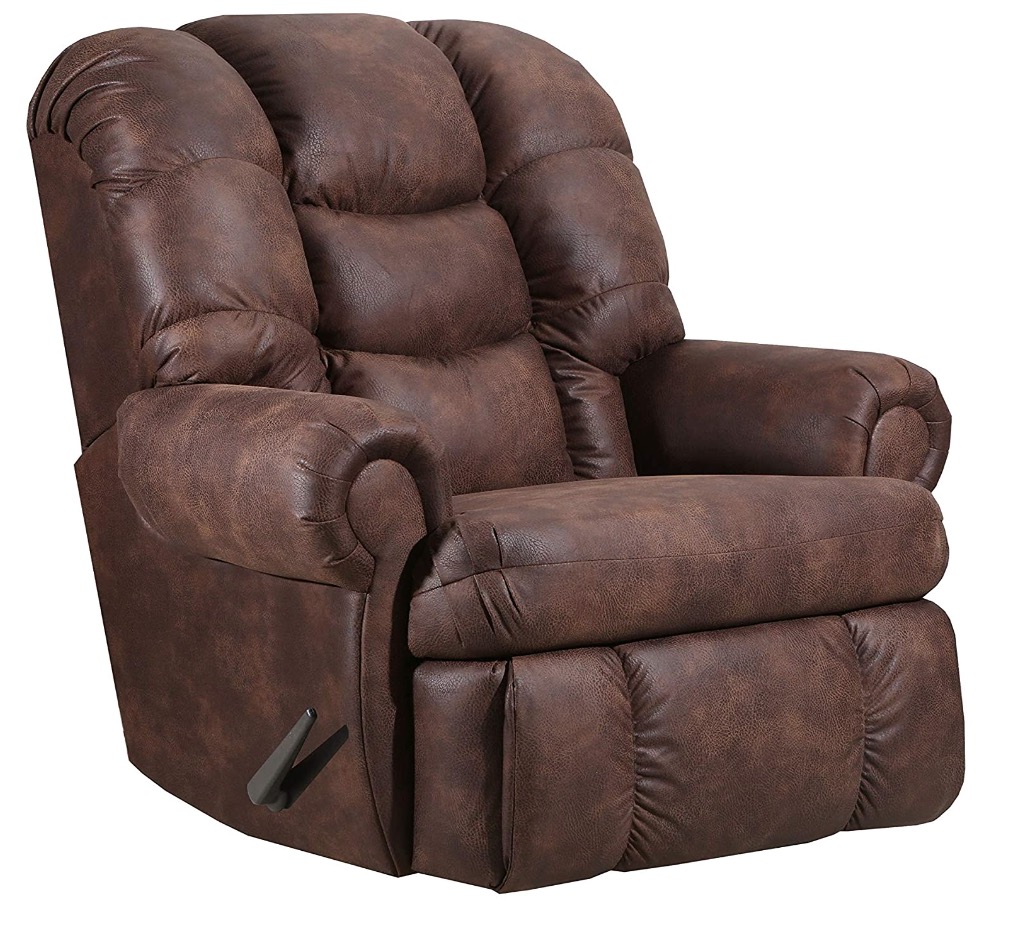 It's a luxurious rocker recliner featuring seven gauge steel that offers a weight capacity of up to 500 pounds. This sturdy recliner comes with 2.2 HR foam and bolt-on arms to further improve its durability. Also, the tenon joints, hardwood frames, and steel recliner mechanism guarantee a long-term and safe investment. The upholstery comprises premium-quality leather that appears to be soft suede. Also, it's waterproof, and you don't need to worry about spillage.
» View and check price…
2. Christopher Knight Home Gannon Fabric Gliding Recliner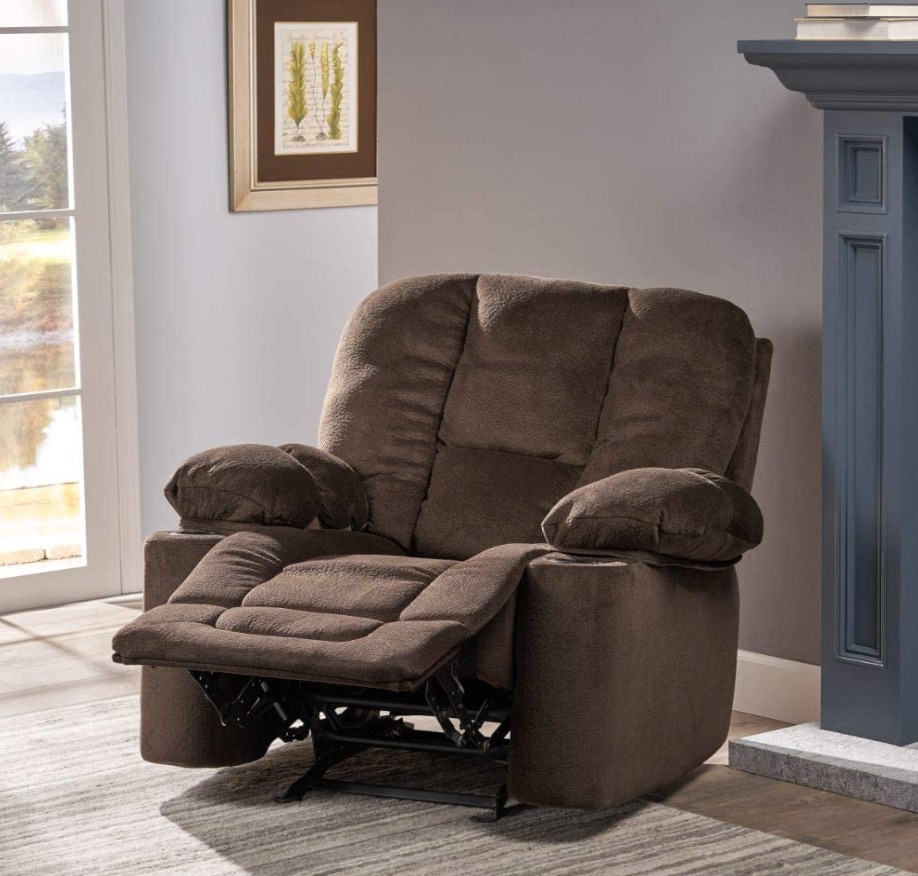 The sturdy wood frame of the recliner offers the desired support to the polyester fabric upholstery and the person sitting on it. You can sip a cup of coffee and place the cup in the holder while reading your favorite book sitting in this comfortable gliding recliner. The smooth gliding elevates the recliner experience allowing you to sit back and let the recliner glide to a comfortable position. Also, the foam cushions and ultra-wide armrest hug your body, allowing you to de-stress after a hectic day at work.
» View and check price…
3. Ravenna Home Oakesdale Contemporary Glider Recliner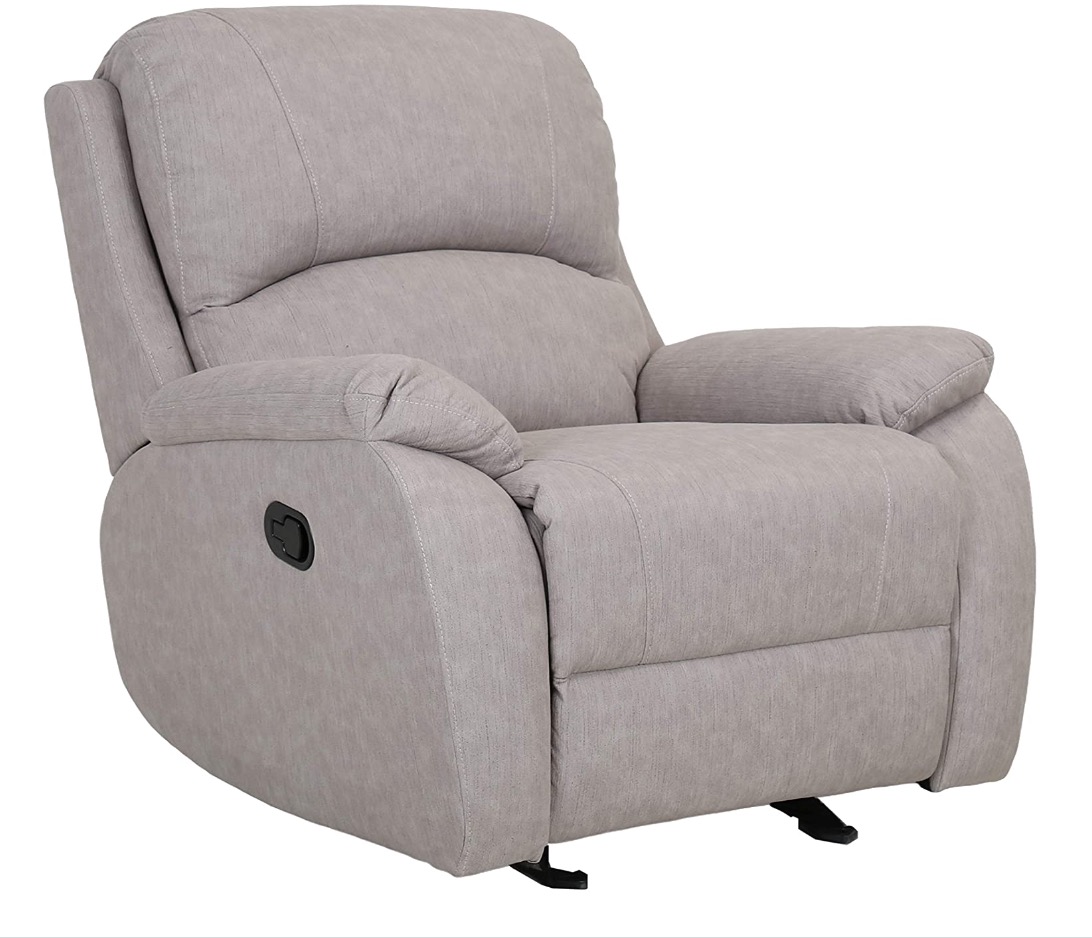 It's a stylish yet comfortable glider recliner with a sturdy iron frame perfect for tall people. You can manually recline the sofa with a gently rocking motion to sink in the padded cushions and unwind your day. The good news is you can assemble the recliner within 15 minutes without requiring any professional help or advanced tools. The upholstery is made of breathable, comfortable fabric that doesn't feel harsh or heavy.
» View and check price…
Which recliner is best for you?
As with most things in life, there is no clear answer. It all comes down to personal preference and how much you are willing to spend. If you have a budget in mind, buy the best you can afford and do not look back.
There you have it. We hope this simple guide help all the tall people out there struggling to find a decent recliner chair due to their height. Also consider buying some of these Lazyboy accessories for your recliner and remember if your recliner ever have a problem, make sure to visit our Lazyboy common problems guide.
One comment | Add One
Leave a Comment